Belonging
When you're five You're asked "What do you want to be When you grow up?" And I wondered Why can't I be Who I already am? Maybe, I'm not the line leader Maybe, I don't always get picked First for dodgeball Or anything Maybe, I get picked last More often then not Maybe, I get called  Some names But they're not so bad Maybe ugly And slow...
"I fall from elegance with a dull thud, and I apologize for my awkward sadness. I..."
"He played the king as if afraid someone else...
I looked around and thought "there's nothing here for me." So where was it? Where is it? Where's the thing? When you realize you're not the one it's galactic, or outer-spacial, or cosmically tragic. It's a star burning too bright, combusting from the inside out—charred, chunked, jagged hunks of it self being spat into the universe, turning to...
I'm sort of like a half eaten apple. Not even half eaten. Picked at. Someone stuck their thumb nail and popped my shiny flesh and dug out a little bit of my insides. I was dropped on the concrete and bounced a few times and got these soft, vulnerable patches barely protected by this thin outer peal that wasn't really so shiny anymore, it was kind of dingy and matted down. I got kicked...
Self-Scripting
Do you ever look at dark city windows and wonder where those people are? I do. I might see hundreds of squares of yellow light but all I can focus on are the dark spots. I like to make up stories in my head of where they are, what they're doing. Maybe they went away to the country. Or upstate. Maybe they're shopping in Saks. Maybe they're buying new furniture, they're...
10 tags
"That's why I write, because life never works except in retrospect. You..."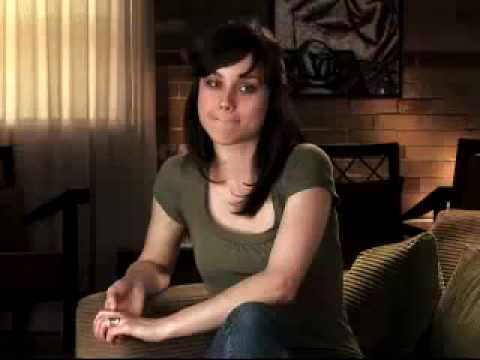 15 tags
Shop Galaxy Shorts, Galaxy Shoes, Studded Shorts... →
6 tags
10 tags
Character Monologue Blurb Blog Snippet Thingy
Being special sucks. I can assure you that if you are like everyone else, you are very lucky. When you're special, it's like you're only special in-so-much-as you are special to yourself. I mean, you can see your promise and potential and innovation; you can hear the multifaceted, illuminating intonations of your brilliant mind humming a chorus of harmonic fantasia. You know you're special when...
kangalex asked: Your DIY galaxy sneakers r the shit!!
8 tags
middleofthenightdaydreams asked: Rae, I needed to tell you how wonderful and inspiring AND heartbreaking is your "Tears are my only defense" entry. Needless to say, I ended up with tears in my eyes. Beautiful indeed. Love, Anna
4 tags
Is Anybody Out There With A Nice, Nice Heart?
Thinning bands, lost elastic, snapping, snapping, threatening back. Fragile, fragile, notwithstanding ties I've made, translucent thread with bits of indigo woven in. This spiderweb of string, connecting me to other beating hearts with thicker, crimson blood, with cobalt tinges and broad sapphire veins. Stronger people, with selfishness embedded in their tissue. And I am connected to them,...
"I felt like crying but nothing came out. It was just a sort of sad sickness, sick sad, when you can't feel any worse. I think you know it. I think everybody knows it now and then. But I think I have known it pretty often, too often." 
"Boys and girls in America have such a sad time together; sophistication demands..."
"A pain stabbed my heart as it did every time I saw a girl I loved who was going..."
"…-no girl had ever moved me with a story of spiritual suffering and so..."
– Jack Kerouac
"The only people for me are the mad ones, the ones who are mad to live, mad to..."
– Jack Kerouac
"What is the feeling when you're driving away from people, and they recede..."
– Jack Kerouac
"My fault, my failure, is not in the passions I have, but in my lack of control..."
– Jack Kerouac
It was just the sort of naïve wisdom that comes from growing up with people, having their lives become entwined in yours. And then one day, you realize that, even though in some ways, you're still connected, in another way, all the strings have been cut. I still love those people, who helped me define myself, but… it isn't the same. Everything is probably just as it should be,...
2 tags
How Many Days Until Summer?
Did I ever leave you? You let me go. Was I supposed to restrain you here, hold you down, tie you up? Should I have begged you "stay", chanted "please", cried out "don't"? I haven't moved a muscle, budged an inch, shaken off the yoke of you and your needs and your wants and your dreams, I'm still bound to you by a devotion that smells of blood...
I felt special for a few golden moments. Honey suckle colored blobs of time. Drip drop. Smaller and smaller these pools of happiness became. Drought. Just the same old me again. 
"I knew I belonged to the public and to the world, not because I was talented or..."
7 tags
"You are beautiful like demolition. Just the thought of you draws my knuckles..."
– Henry Rollins
When I reached here my hand stops. Someone asks: "Tell me, why, like waves on a single coast, do your words endlessly go and return to her body? Is she the only form that you love?" And I answer: "My hands never tire of her, my kisses do not rest, why should I withdraw the words that repeat the trace of her beloved contact, words that close, uselessly holding like water in a net the...
My wild girl, we have had to regain time and march backward, in the distance of our lives, kiss after kiss, gathering from one place what we gave without joy, discovering in another the secret road that gradually brought your feet close to mine, and so beneath my mouth you see again the unfulfilled plant of your life putting out its roots toward my heart that was waiting for you. And...
Night On The Island
All night I have slept with you next to the sea, on the island. Wild and sweet you were between pleasure and sleep, between fire and water. Perhaps very late our dreams joined at the top or at the bottom, up above like branches moved by a common wind, down below like red roots that touch. Perhaps your dream drifted from mine and through the dark sea was seeking me as before, when you...
"By then I knew that everything good and bad left an emptiness when it stopped...."
I wish you to know that you have been the last...
"All changes, even the most longed for, have their melancholy; for what we leave..."
Getting you out of my mind is like separating the                   wind from the                           cloud. I'm so afraid of losing someone I never had.
Sleep now, under my skin, make sure you try to...
"We're all a little broken. We're all a little twisted. We're..."
4 tags
Year Six
I'm utterly lovesick, physically ill. Doubled over from the waves of self-loathing and rejection. "Here comes a feeling you'd thought you'd forgotten." I wish I had. But I always knew it would return to me, as it always does, always has, always does. Looking for love in all the wrong places. Taken and given and taken back again. Teased and taunted with promises of...
Bassey's World
Are you aware of your beauty?  Not in the way that invites vanity, a mirror could tell you all you wish to know. I mean, are you aware of your beauty? The you that exists outside the glare of attention that surrounds you. There is something your eyes that suggest you don't. That every camera flashing leaves you confused. Every single time, I imagine you hesitate and wonder, why? I'll tell you....
7 tags
This One
He reminds me of laying on my kitchen floor playing with the dust floating in the rays of sunshine. Of the feeling of my baby blanket on my cheek. My niece's newborn apple breath. And my father's french toast on Sunday mornings. The first time you hear a choir sing. And looking at Christmas lights in your very own living room on Christmas Eve. Of waking up to fresh snow when...
"I don't wish to be everything to everyone, but I would like to be..."
"It's getting to the point where I am no fun anymore, I am sorry...."
"The most terrible poverty is loneliness, and the feeling of being unloved."
2 tags
Flingflingflung
Hands on hips, fingers, lips. So soft, like petals, dancing on the tips of my-inhale. Exhale. You, smelling of now and then, smelling of summertime showers, the essence of sea salt and you, bathed beneath ginger, mint, faucet flow. Nestled in your neck, collar bones to high cheek bones, muscle and skin and us, tangled knotted to together like ridges sloping down from shoulder to elbow. Perfect...
Hmph →
"What I remember most is your skin on my skin… The tightening of your grip on my hips, the moans and sighs, the serenity of the moment after. I do not understand why someone would want to pretend that never happened. The infinite moments are the ones together. We were infinite together. It was each of us separately that broke us. "
2 tags
"Centuries ago, sailors on long voyages used to leave a pair of pigs on every..."
– Chuck Palahniuk
http://youtu.be/2TA5rwiDdzc →
I hate everything.
Mostly myself.
"If I could reach up and hold a star for every time you've made me smile,..."
3 tags
Transit
So many years, so much time thought spent through grown thought gone thought, thought. I believed these things and these times were shaping me, but they were ever static, ever vital, small, static, barely moving catalysts, barely shaping, barely breathing as I breathed. And now my collars too tight, and I'm not even wearing a collared shirt. Inhale. Exhale. I am alone and the world is so...